Whenever there is a change of address, the government wants to know about it. When moving to or about New Jersey, the Motor Vehicle Commission requires this information for numerous other documents. Thankfully, it isn't too difficult to go about doing so.
MVC Change of Address for New Jersey residents can happen online via the form on the website or in-person at an agency. It requires a valid ID as well as some supporting documents depending on the route taken.
It's something that has to be done, and doesn't take a lot of time or money to do so. Therefore, it's best to get it done and over with as soon as possible. Keep reading to learn how to change address in New Jersey with the MVC.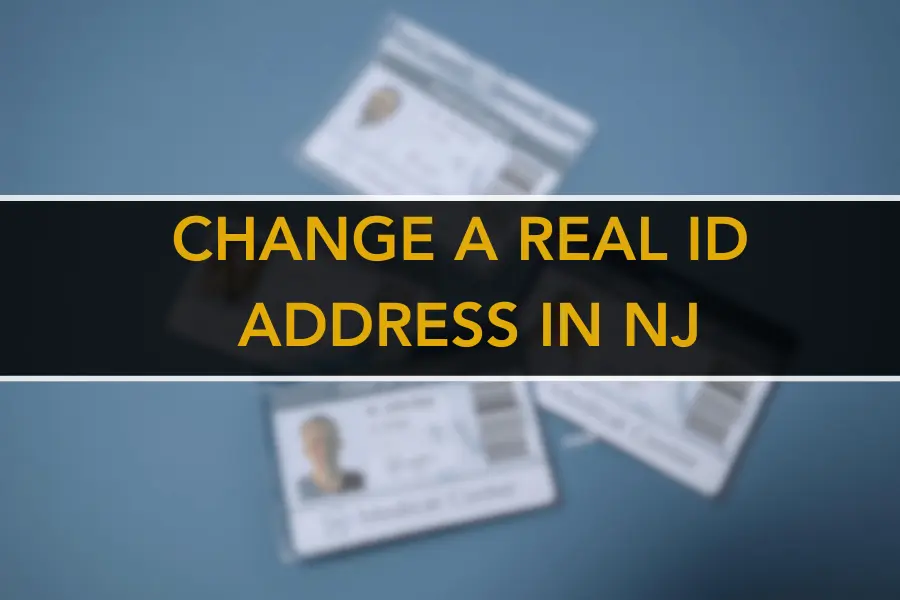 Change NJ Real ID Address Online
In order to change address online with the NJ MVC, simply go to the address change page of their website and login.
It is important to note that the following items will be required to start the process:
Driver's License Number
Social Security Number
Email Address
Additionally, access to a printer is necessary to print off the confirmation if needed for personal records.
Change Address with the NJ MVC In-Person
Changing address in-person is a little bit more complicated than simply doing it online from wherever is comfortable. The MVC requires a few additional things than the online form does.
This is what they request be brought to the agency for the address change:
6 points of ID
Proof of address
$11 USD (plus an additional $5 per updated/duplicate registration documents)
Completed Permit/License/Non-Driver ID form
If all of these are provided, it should be smooth sailing.
What are 6 points of ID in New Jersey?
For the state of New Jersey, there is a system in place in an attempt to combat fraud. This is their 6 points of ID, which sounds like more than it is. In reality, it's just being able to prove one's identity by providing at least one valid primary and secondary documentation. To do certain things such as changing address with the MVC in-person, they require passing the 6 points of ID.
Some things also require showing a social security card, though this can also usually be looked up as long as the number itself is provided. However, ITIN or affidavit are valid substitutes to a social security number in this case specifically.
Where to Go to Change Address with the NJ MVC In-Person?
There are twenty-six licensing centers around the state in order to provide in-person assistance. It's almost always one county, though there are a few with multiple. Checking the MVC's location page can help to locate the closest or most convenient one.
What is Real ID?
Real ID is a way to tighten security for Americans in response to 9/11, but needed significant time for all fifty states to implement. It allows TSA and other heightened security areas to better verify the identity of the holder with a barcode on the ID, which also makes it much harder to counterfeit. They are indicated by a star in the corner and are the only way that passengers are allowed on airplanes and in these higher security areas since October 1, 2020.
The old form of ID is still accepted in many areas, and those with a valid extension can still use their old cards until it expires. However, it is likely to need further forms of ID to compensate for the inability to get to the Real ID database.
Conclusion
It is simple to change addresses in the state of New Jersey with the MVC. By far the easiest is to just head to their website with a driver's license number, social security number, and a valid email address. However, there is also the option to go in-person. Head down to a local licensing center with the required documents and an agent will take care of it for a small fee. Doing so and getting a Real ID helps to protect against fraud, as well as allow residents on airplanes and in a few other heightened security areas such as certain federal buildings. It's not required in most other areas, but it's definitely worth making sure that little star is on there anyway.
Resources